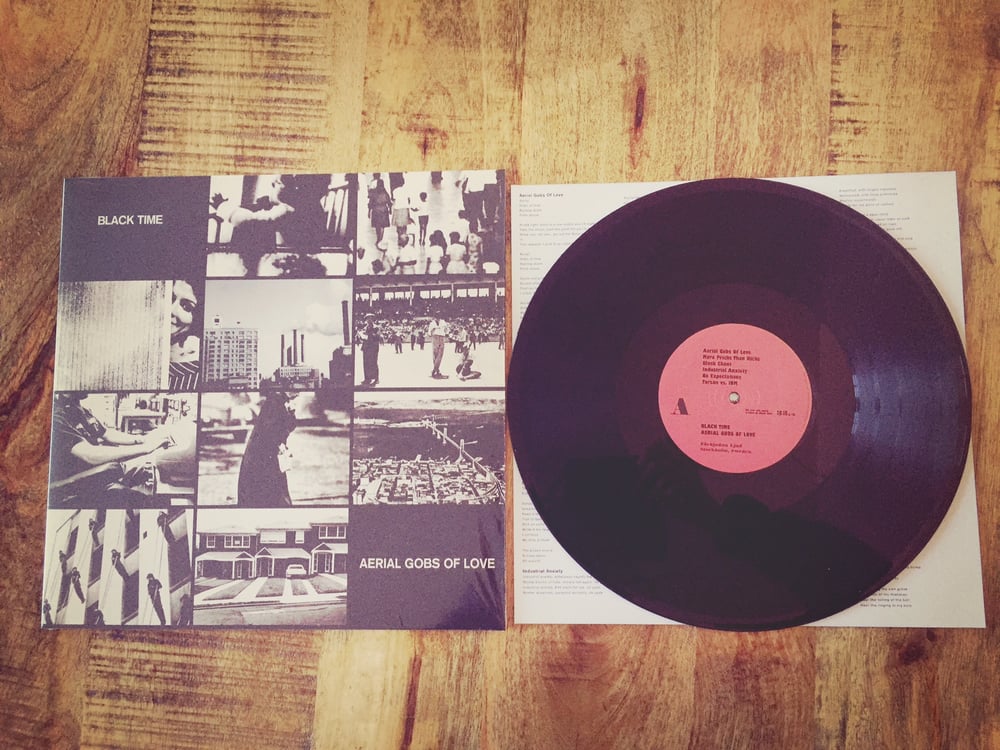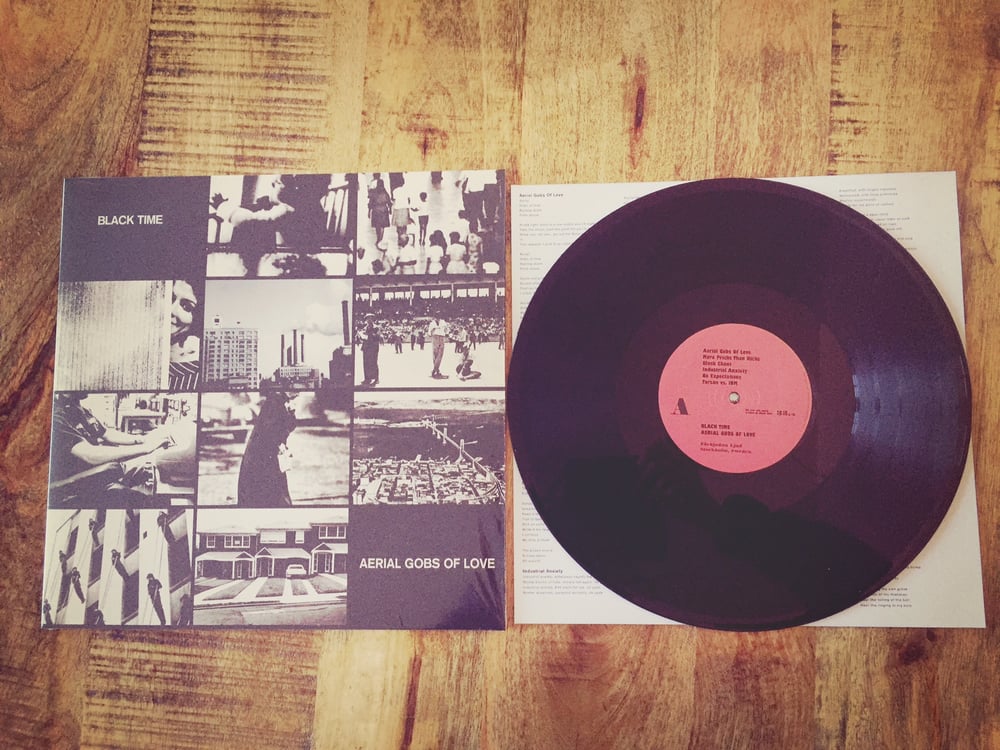 PREORDER - Black Time - Aerial Gobs Of Love 12" + Walkman Abortions Cassette
170,00kr / Sold Out
Here's your chance to get your hands on the new Black Time LP called "Aerial Gobs Of Love" together with a 60 minute cassette with unreleased material filled with demos, dubs and disasters - titled "Walkman Abortions".
The "heavy vampire sound" is back! Black Time lives on forever in the heavenly garage. Tangles of wires and old drum machines plugged into buzzing amplifiers, burning funeral pyre of 60s catalogue guitars. They're living dead corpses going through rock & roll motions, faded out echos of Lemmy Caution's foggy notions.
This is Black Time's 4th full length called "Aerial Gobs of Love". Out now on Förbjudna Ljud. Bad vibes rarely sound this good!
GET IT BEFORE ITS TOO LATE. ALL BLACK VINYL.
PLUS A CASSETTE called "Walkman Abortions" containing 60 minutes of unreleased material, demos, dubs & disasters.
Listen here:
https://soundcloud.com/f-rbjudna-ljud/black-time-more-pricks-than-kicks-ljud-1201

NOT SHIPPING UNTIL CASSETTE IS HERE, EXPECTED DATE MAY 18TH, 2015.
Tracklist Aerial Gobs Of Love:
Side A
1. Aerial Gobs Of Love
2. More Pricks Than Kicks
3. Black Chant
4. Industrial Anxiety
5. No Expectations
6. Tarzan Vs. IBM
Side B
7. Flakes
8. The Winged Serpent
9. Aerial Dub
10. Cave Paintings
11. Tolling Of The Bell
Tracklist Walkman Abortions:
01. Rockabilly Drugstore (Midnight World outtake, 2005, Crime cover)
02. Witching Hour (unreleased track, 2010)
03. Asleep At The Wheel (unreleased track, 2009)
04. Magazines (Midnight World outtake, 2005, included on the Gonerfest V free LP)
05. Downfall (demo, 2006, included on the compilation Watt Makes A Man Start A Band?!)
06. Pills (demo, 2004)
07. Contract (demo, 2008, included on the compilation Watt Makes A Man Start A Band?!)
08. Automatism (unreleased track, 2009)
09. Upsetter (unreleased track, 2009)
10. More Pricks Than Kicks (alternate version, 2009)
11. House Of Books (unreleased track, 2007)
12. Under Control (demo, 2010)
13. Country Priest (unreleased track, 2009)
14. Deny (unreleased track, 2009)
15. Gleeful Cunts Make Public Cuts (unreleased track, 2012)
16. Big Takeover (commissioned piece, 2013, for exhibition about DIY concerts in reclaimed London spaces)
17. Dalston Bands (fly-on-the-wall recording of Black Time rhythm section in action, 2009)
18. Eyes On The Prize (demo, 2009)
19. I Don't Like The Man I Am (rehearsal recording, 2011)
20. Bo Diddley Is Dead (unreleased track, 2009)